Food & Drink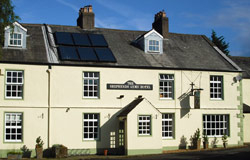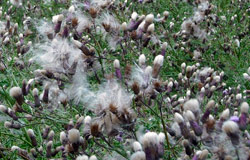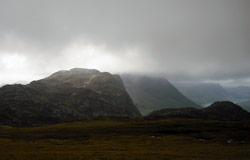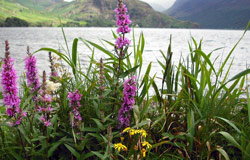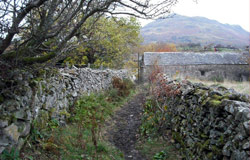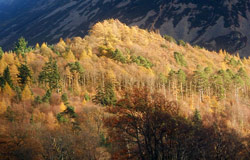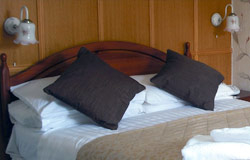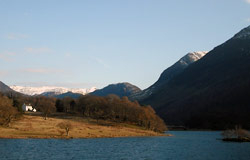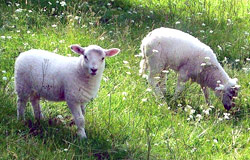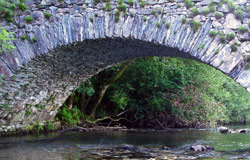 Do not forget to book early for Christmas - our menu is shown below, available from Friday 3rd December!
We are currently open for food from 5.00 pm Mondays to Wednesdays and all day from 12 noon Thursdays to Sundays. But you can make advance bookings for groups every day at lunch time if we are able to bring in our chef.
Whether you have just walked 15 miles, been paddling with the children, or photographing the wildlife, there will be something here to suit you, and food is served all day between 12 and 9 in the holiday season.
We are proud of our reputation for good, wholesome, homemade food and have always emphasised local produce, whether Lakeland lamb and beef, fresh lobster from St Bees, or free range eggs from Frizington, and we were the first outlet in the area to introduce vegan dishes as a permanent feature of our standard menu.
Our bar too is stocked with only local ales, and carries a range of Cumbrian spirits and lager, while we offer a variety of carefully selected wines to complement our menu.
For most of our residents about to set out on the next stage of their Coast to Coast walk breakfast too is an important meal, and we make sure they have a good choice of wholesome dishes to set themselves up for the day ahead.
We provide packed lunches as well, which are also available to non-residents.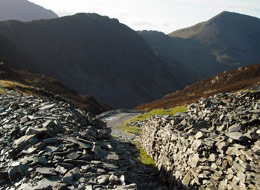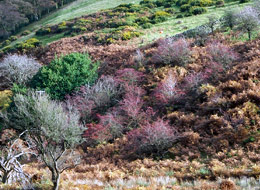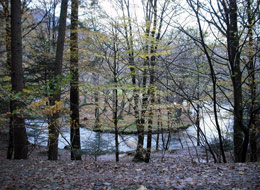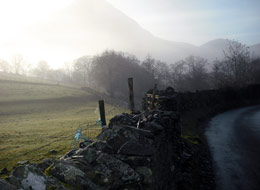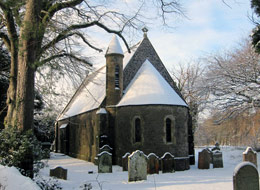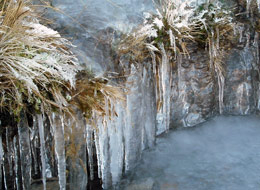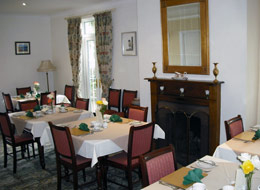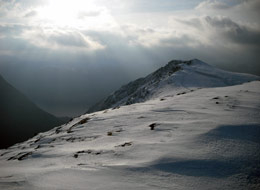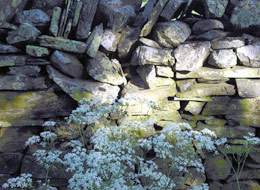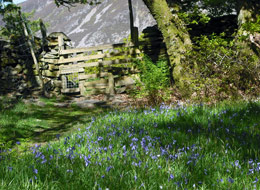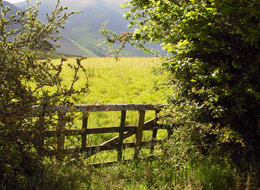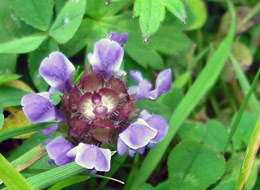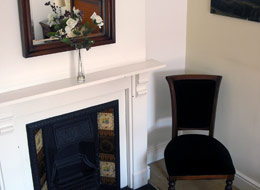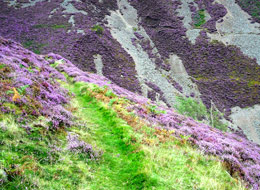 TAKEAWAY MEALS
To all of you wonderful people who stood by us and kept coming in for takeaway meals no matter the weather or the inconvenience - THANK YOU - we hope you enjoyed our offerings, but we are not sure you realise just how much your visits meant to us, it was so uplifting to see you.
We are more or less back to normal now (though still observing precautions) and offering our standard menus but our takeaway menu will stay in place, as shown below.
Christmas Menu
Available from Friday 3rd until Friday 24 December
Starters
Celery and Stilton soup
Lobster and prawn cocktail with lemon and chive crème fraiche
on crisp lettuce
Filo basket filled with crispy vegetables topped with shredded duck drizzled with hoisin sauce
Toasted bruschetta topped with garlic mushrooms and mozzarella with balsamic roasted cherry tomatoes
Main Courses
Roast turkey breast, bacon rolls, chipolata, cranberry sauce and natural jus
Medallions of beef fillet on thyme scented shallots and wild mushrooms with a red wine reduction
Roast salmon fillet baked with tomato, basil and Parmesan
Baked goats cheese in a chestnut crumb on roasted butternut squash with a cranberry port jus
Desserts
Christmas pudding with rum sauce
Poached pears with homemade cinnamon ice cream
Baileys and fudge torte
Crème brûlée with raspberry compote and shortbread biscuit
Coffee and mince pie
Booking essential for groups of 5 or more and advised for smaller numbers at peak times
Prices including coffee 2 courses £19.75 3 courses £25.75


Takeaway Menu
From 5 pm Mondays to Wednesdays and from 12 noon Thursdays to Sundays
Starters
Soup of the day £4.50
Mains
Cod and chips with mushy peas and tartare sauce
£11.50 small £8.00
Scampi, chips & peas £11.50 small £8.00
Steak & ale pie with chips & vegetables £11.50 small £8.00
Shepherds Arms burger with bacon, cheese & relish, and chips £10.25
Shepherds Lakeland lamb pastie with chips & mushy peas £9.00
Sunday Roasts
Roast beef & Yorkshire pudding £9.45 small £7.25
Roast lamb or pork (as available) £10.45 small £8.25
Desserts
Sticky toffee pudding
Chocolate brownie
Hot chocolate fudge cake
Others may also be available from the Daily Specials menu
£4.50
Please call 01946 861249 to place takeaway orders and arrange a time slot. If nobody is in to take your call please leave a message and your contact number. Thank you.
Standard Menu
As well as our standard menus we offer a range of specials each day which normally include at least four main dishes using seasonal produce.
Bar Snacks
Soup of the day with crusty bread
£4.85
Sandwiches on brown or white bloomer bread
Ham & cheese with mustard; beef with horseradish creme fraiche and rocket; smoked salmon & prawn with lemon creme fraiche; bacon,cheddar & cranberry; Cajun chicken, lettuce & tomato
from £5.75 to £6.50
Fish finger butty
Homemade fish fingers with rocket, chips and tartare or tomato sauce
£6.75
Ploughman's Lunch
Ham, cheese, pickle, relish, apple and salad with a chunk of bread
£9.95
Shepherd's Arms Salad Bowl
Crisp dressed salad with a choice of toppings and crusty bread
Prawn and Marie Rose sauce; Cajun chicken and cashew nut
£9.95
Omelettes
Sweet pepper, mushroom & spring onion omelette with seasonal salad
£9.95
Smoked salmon & chive omelette with seasonal salad
£10.25
Starters (Evening Menu)
Soup of the day with crusty bread
£4.85
Warm black pudding wrapped around in bacon filled with Cumberland sausage and mushroom, topped with a poached egg and served with our own brown sauce
£5.75
Mini fish fingers and chips stack with mushy peas and tartare sauce
£6.00
Baked Camembert scented with rosemary, with crisp salad, red onion marmalade and crusty bread
£5.95
Main Courses (Lunch and Evening Menus)
Served with fresh vegetables and a choice of potatoes of the day unless shown otherwise
Battered Cod Fillet
in beer batter with homemade chips, mushy peas and homemade tartare sauce
£12.75
Small portion £9.50
Scampi, chips & peas
£12.75
Small portion £9.50
Cumberland Sausage
on creamy mash potatoes with red onion marmalade & gravy
£11.75
Small portion £8.75
Steak & Ale Pie
Shortcrust pastry pie with tender pieces of beef cooked slowly in beer gravy
£12.50
Small portion £9.10
Shepherds Lakeland Lamb Pastie
Succulent pieces of lamb with diced potato and vegetables, wrapped in shortcrust pastry and served with a jug of gravy, chips and mushy peas
£9.50
Rib Eye Steak
10oz prime Cumbrian steak topped with tomato, mushrooms and onion rings, with crisp salad and potatoes of your chice
£18.00
Peppercorn sauce £1.75
Shepherd's Arms Burger
Homemade prime beefsteak burger with tomato relish, bacon and cheese in a bun, with salad and homemade chips
£11.95
Red lentil & butternut squash burger
with crisp salad and homemade chips
£9.95 Vegan
Sweet potato, sage & onion tart
with cranberries and hazelnuts, served with salad and mixed wild rice
£10.95 Vegan
Main Courses (Evening Menu Only)
Mediterranean bean casserole
with griddled potato cakes and a dressed salad
£10.95 Vegan
Small portion £7.95
Crisp pork belly
topped with black pudding and pancetta and served on a sage mash with a natural jus
£15.95
Cumbrian Fillet Steak
with peppercorn sauce
£21.50
Chicken Breast stuffed with Haggis
and wrapped in bacon, with a whisky and wholegrain mustard sauce
£15.95
Desserts

Our selection of homemade desserts is made daily and usually includes favourites such as sticky toffee pudding, hot chocolate fudge cake, chocolate brownie (Vegan) and cheesecakes together with traditional puddings
£4.85