Food & Drink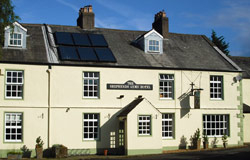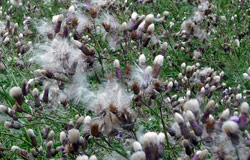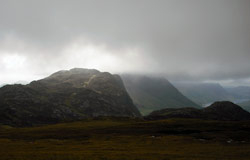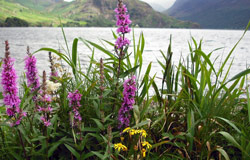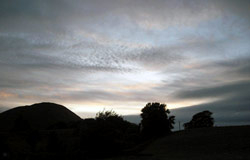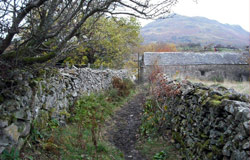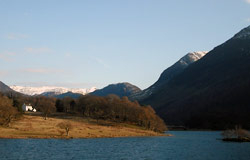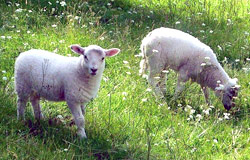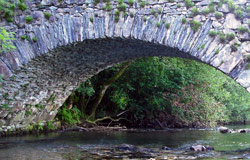 Whether you have just walked 15 miles, been paddling with the children, or photographing the wildlife, there will be something here to suit you, and food is served all day every day between 12 and 9 in the holiday season.
We are proud of our reputation for good, wholesome, homemade food and have always emphasised local produce, whether Lakeland lamb and beef, fresh lobster from St Bees, or free range eggs from Frizington, and we were the first outlet in the area to introduce vegan dishes as a permanent feature of our standard menu.
Our bar too is stocked with only local ales, and carries a range of Cumbrian spirits and lager, while we offer a variety of carefully selected wines to complement our menu.
For most of our residents about to set out on the next stage of their Coast to Coast walk breakfast too is an important meal, and we make sure they have a good choice of wholesome dishes to set themselves up for the day ahead.
We provide packed lunches as well, which are also available to non-residents.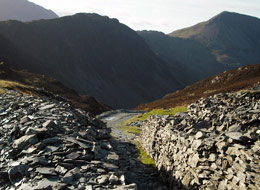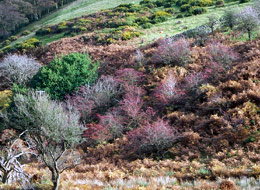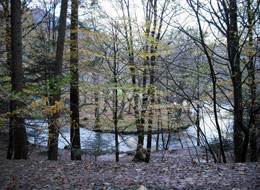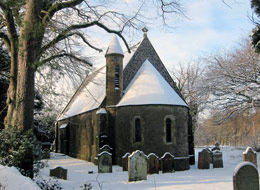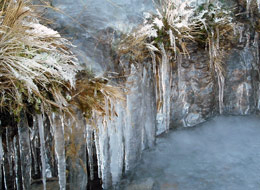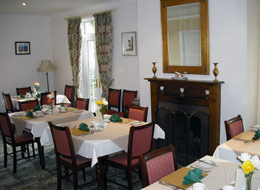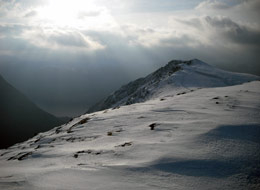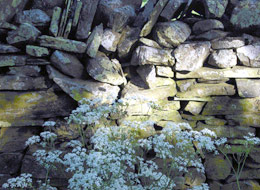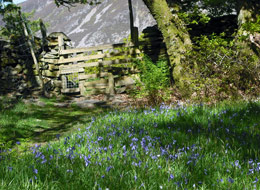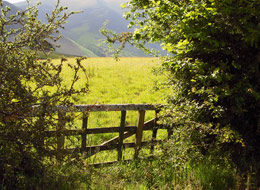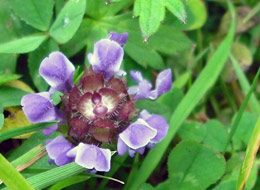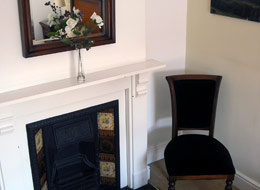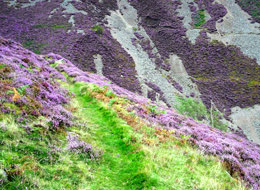 OPENING HOURS
Throughout the main season we are open from 12 noon every day and serve food all day. Our evening menu starts at 5.00 pm.
We are currently open from 5.00 pm Mondays to Wednesdays, and from 12 noon Thursdays to Sundays.
TAKEAWAY MEALS
The takeaway service started during lockdown is still up and running and is particularly popular on Sundays when there often seems to be a steady procession of roast dinners leaving the building (though not under their own power). See below for the menu.
Takeaway Menu
Starters
Soup of the day £5.00
Mains
Cod and chips with mushy peas and tartare sauce
£13.25 small £9.50
Scampi, chips & peas £13.00 small 9.25
Steak & ale pie with chips & vegetables £13.00 small £9.00
Shepherds Arms burger with bacon, cheese & relish, and chips £11.25
Shepherds Lakeland lamb pastie with chips & mushy peas £9.95
Sunday Roasts
Roast beef & Yorkshire pudding £10.50 small £9.00
Roast lamb or pork (as available) £11.50 small £10.00
Desserts
Sticky toffee pudding
Chocolate brownie
Hot chocolate fudge cake
Others may also be available from the Daily Specials menu
£5.00
Standard Menu
As well as our standard menus we offer a range of specials each day which normally include at least four main dishes using seasonal produce.
Bar Snacks
Soup of the day with crusty bread
£6.25
Sandwiches on brown or white bread (can be toasted)
Ham & cheese with mustard; beef with horseradish creme fraiche and rocket; smoked salmon & prawn with lemon creme fraiche; bacon,cheddar & cranberry; Cajun chicken, lettuce & tomato
from £7.00 to £8.25
Fish finger butty
Homemade fish fingers with rocket, chips and tartare or tomato sauce
£8.25
Ploughman's Lunch
Ham, cheese, pickle, relish, apple and salad with a chunk of bread
£10.50
Shepherd's Arms Salad Bowl
Crisp dressed salad with a choice of toppings and crusty bread
Prawn and Marie Rose sauce; Cajun chicken and cashew nut
£10.95
Omelettes
Sweet pepper, mushroom & spring onion omelette with seasonal salad
£10.50
Smoked salmon & chive omelette with seasonal salad
£11.75
Starters (Evening Menu)
Soup of the day with crusty bread
£6.25
Warm black pudding wrapped around in bacon filled with Cumberland sausage and mushroom, topped with a poached egg and served with our own brown sauce
£6.95
Mini fish fingers and chips stack with mushy peas and tartare sauce
£6.75
Baked Camembert scented with rosemary, with crisp salad, red onion marmalade and crusty bread
£6.95
Main Courses (Lunch and Evening Menus)
Served with fresh vegetables and a choice of potatoes of the day unless shown otherwise
Battered Cod Fillet
in beer batter with homemade chips, mushy peas and homemade tartare sauce
£14.75
Small portion £10.25
Scampi, chips & peas
£14.50
Small portion £10.15
Cumberland Sausage
on creamy mash potatoes with red onion marmalade & gravy
£13.75
Small portion £9.65
Steak & Ale Pie
Shortcrust pastry pie with tender pieces of beef cooked slowly in beer gravy
£14.50
Small portion £9.95
Shepherds Lakeland Lamb Pastie
Succulent pieces of lamb with diced potato and vegetables, wrapped in shortcrust pastry and served with a jug of gravy, chips and mushy peas
£11.50
Rib Eye Steak
10oz prime Cumbrian steak topped with tomato, mushrooms and onion rings, with crisp salad and potatoes of your chice
£22.00
Peppercorn sauce £2.00
Shepherd's Arms Burger
Homemade prime beefsteak burger with tomato relish, bacon and cheese in a bun, with salad and homemade chips
£13.75
Red lentil & butternut squash burger
with crisp salad and homemade chips
£10.25 Vegan
Sweet potato, sage & onion tart
with cranberries and hazelnuts, served with salad and mixed wild rice
£11.75 Vegan
Main Courses (Evening Menu Only)
Mediterranean bean casserole
with griddled potato cakes and a dressed salad
£10.95 Vegan
Small portion £7.95
Broccoli & goaats cheese tartlets
topped with pine nuts and served with a crisp salad
£13.50 Vegetarian
Crisp pork belly
topped with black pudding and pancetta and served on a sage mash with a natural jus
£17.50
Cumbrian Fillet Steak
with peppercorn sauce
£26.00
Chicken Breast stuffed with Haggis
and wrapped in bacon, with a whisky and wholegrain mustard sauce
£16.95
Desserts

Our selection of homemade desserts is made daily and usually includes favourites such as sticky toffee pudding, hot chocolate fudge cake, chocolate brownie (Vegan) and cheesecakes together with traditional puddings
£6.25